Every third Thursday, from 6-9pm, join the West Meadows Community for "Take Out Thursday" Food Truck Rally!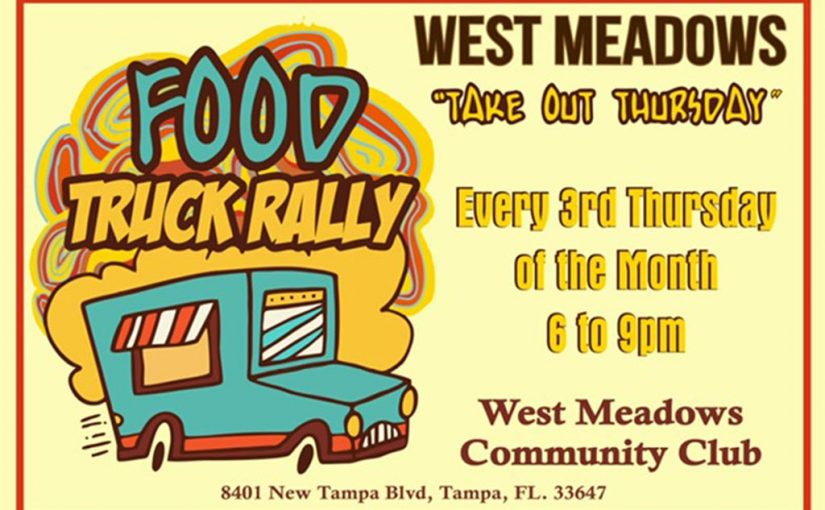 WEST MEADOWS CONTINUES FOOD DRIVE THROUGHOUT 2017 !
Let's continue to share our wealth with those less fortunate – there are many families in the New Tampa area that could use a little help.  Please consider picking up a few non-perishable items when you do your weekly shopping and drop them off at the Clubhouse.  Local families need to eat all year not just during the holidays and the food banks are always in need of our help. The donation bin will remain at the Front desk of the clubhouse for donations.  Your help matters! Thanks you for all that you contributed in 2016.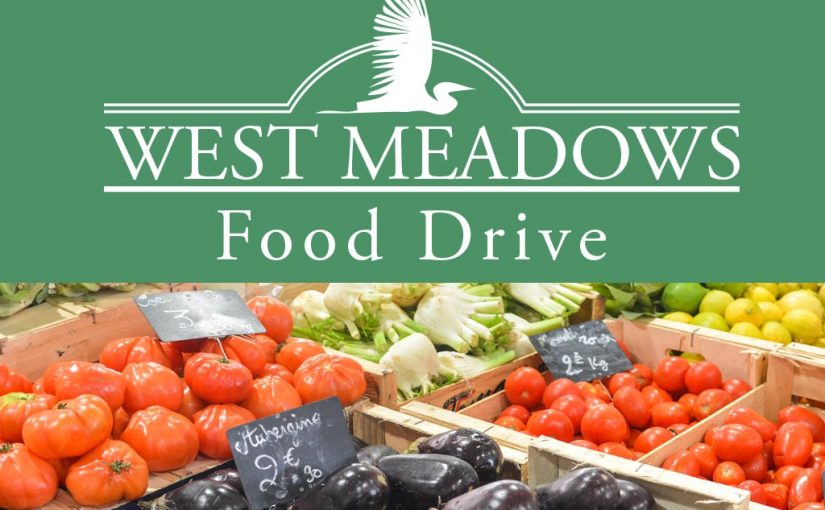 Collection for Hillsborough County Humane Society will also continue collecting donations in 2017.  
Our Humane Society continues to need our help.  Donations of food, gently used toys and cash are needed to help the Society care for animals they care for while waiting for adoption. A collection bin is available for your donations.  This bin will remain at the Club indefinitely.  Thanks for your support in 2016!