8401 New Tampa Blvd. •  Tampa, FL 33647
Watch the video to see all the amazing clubhouse
amenities available to our residents.
Monday – Sunday
8:30am to 9pm (peak season)
8:30am to 8pm (non-peak season)
PH: 813-977-1160
Gym Hours – 5 am to 11 pm
*Residents Magnetic Membership Card are required for
access to the facility.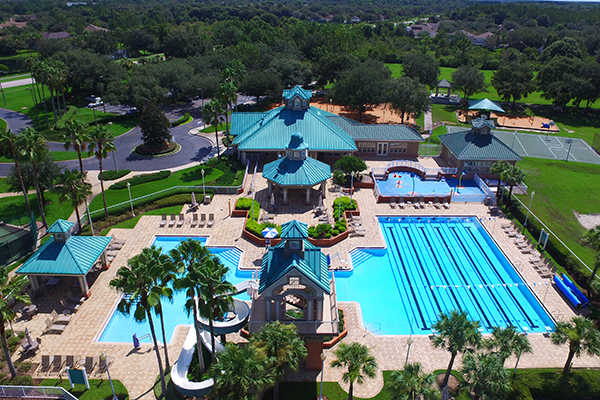 Swimming Pool
Daily Hours – 8:30 am to Dusk
The West Meadows swimming pool has designated lap lanes, huge water slide, and a splash pad for the little ones. Our lap pool is heated in the winter (84 degrees) for year around swimming.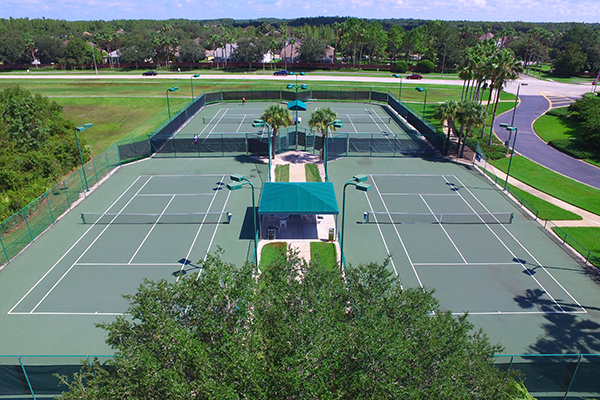 Tennis Courts
Daily Hours –8 am to 9 pm
4 lighted tennis courts for your playing leisure. For reservations contact the Clubhouse at 813-977-1160.
Tennis Lessons
Lessons offered for all ages by our own Clubhouse Manager!
Chet Benson, a Certified USPTA Instructor.
Contact Chet at chet.benson@verizon.net.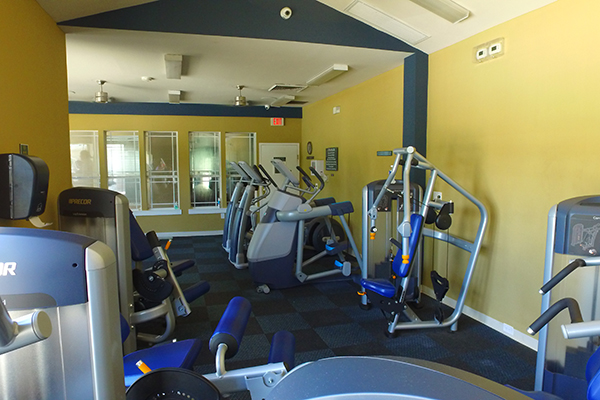 Gym Facilities
Daily Hours – 5 am to 11 pm
2 fitness rooms – weight room and fitness equipment.
ellipticals
treadmill
cycling machine
Up-to- date upper and lower body resistance equipment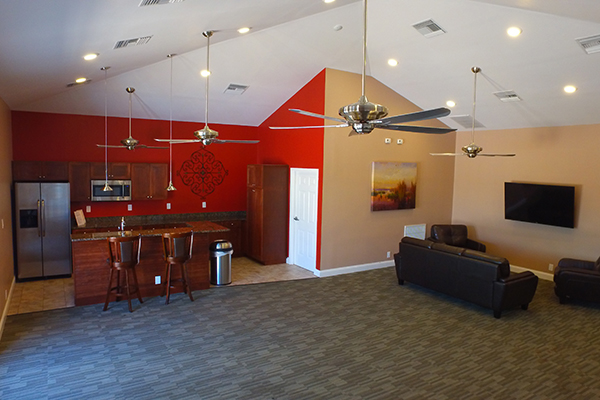 Party Room
Party Room accommodates up to 25 people and is equipped with the works:
Kitchen Area – refrigerator/freezer, microwave, counter with 3 chairs, spacious counter and cabinet space and a sink.
Sofa & Chairs
TV with DVD Player
Closet that houses additional table and chairs for your needs.
Available for rental by Residents Only!
Two booking times available
– 11 am to 3 pm or 4 pm to 8 pm – .
Alcohol is not permitted.
Fee is $55 for a 4-hour period plus a security deposit check for $500 (returned at the end of the party provided there is not damage to the room).
To book your Party Room reservation contact the clubhouse:
813-977-1160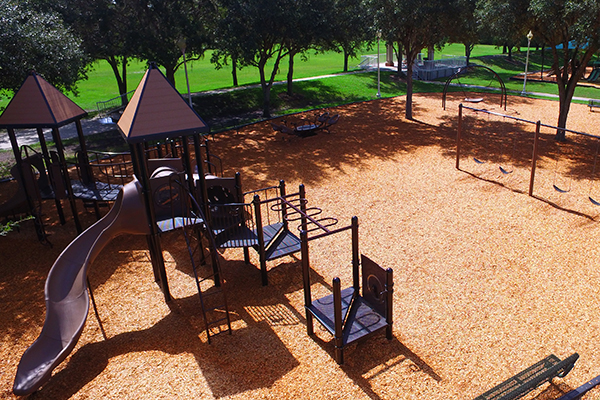 Playground Areas
West Meadows has 2 Playground areas open to all West Meadows residents.
Playground is shaded by a canopy of trees. Equipment includes:
Swings
Jungle gyms
Monkey Bars
Balance beams
+ more!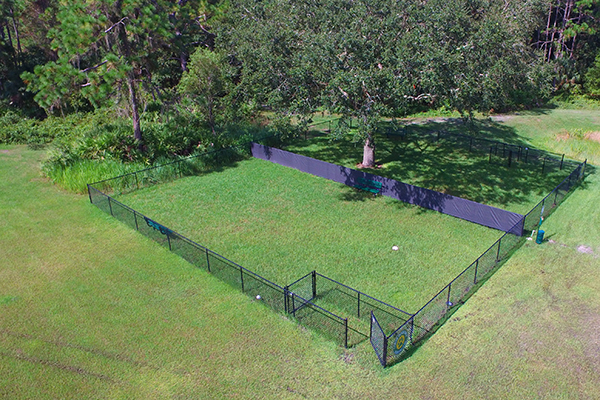 Dog Parks
We have 2 Areas for Large & Small Dogs.
Florida State Law states all pets should be on a leash AT ALL TIMES while on the West Meadows Community Property.
Owners must pick up after their pet/s.
Pet Waste Stations are located throughout the facility.
Open year around.
Owners must be in the park area with their dog/s at all times – residents cannot leave their pets in the park while they take walks or swim.
Additional rules are posted at the Dog Park.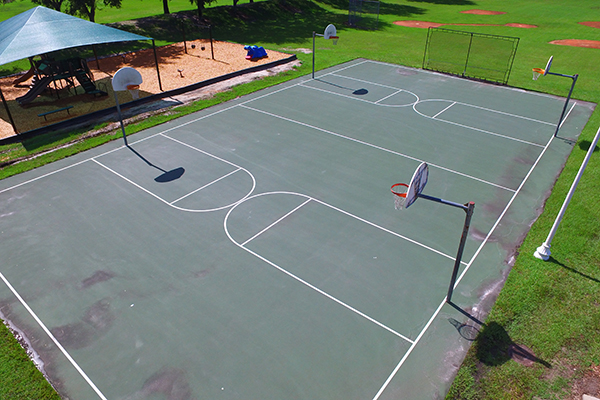 Basketball & Volleyball Courts
Park area closes at 9 pm
Available to all West Meadows residents.
No reservation required, first come first serve.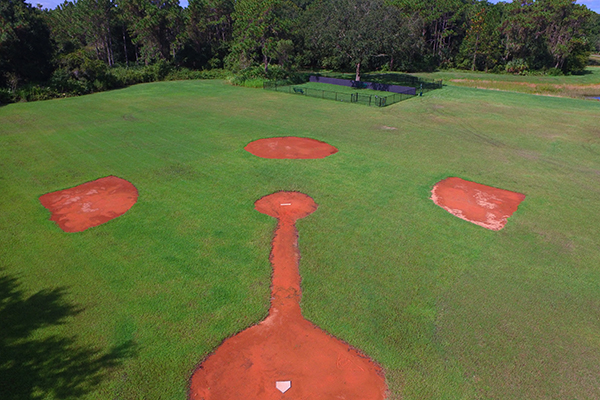 Baseball & Soccer Fields
Park area closes at 9 pm
Available to all West Meadows residents.
No reservation required, first come first serve.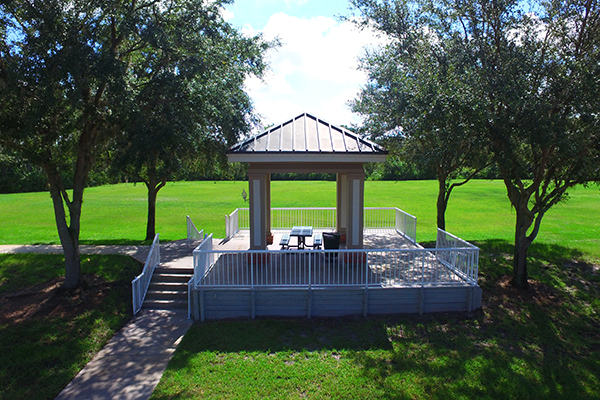 Gazebos
The Park Gazebo is available for small gatherings of a max of 15 people including children.  You must make a reservation at the clubhouse and guest fees due apply for all non residents. Any request to have a bounce house or any other similar structure requires proof of liability insurance from the vendor as well as a non refundable fee of $55.
The pool gazebos are available for small gatherings for a max of 10 people including children.  There are no reservations required and availability is on a first come first serve basis.  Guest fees apply for all non residents.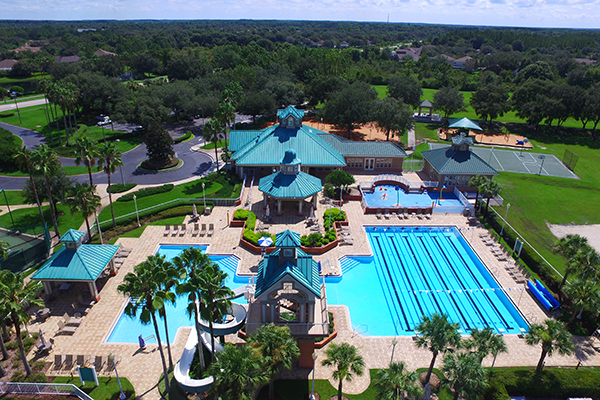 Clubhouse Property
At West Meadows your comfort and enjoyment are our top priority. Enjoy these additional amenities while at the Clubhouse.
Restroom and Shower Facilities
Residents must provide their own towels and soap.
Concessions Area
8:30 am to 9 pm daily
Several vending machines loaded with snacks, beverages, and ice cream.
Also available:  A water/ice machine – cups provided.
Free Wifi Available at the Clubhouse
Name: Westweadows
Password: Westmeadows (case sensitive)
Jogging and Walking Trails
Enjoy a jog around our 2 major ponds. Perfect for long walks. Benches along the way for relaxing breaks and enjoying our fountains.