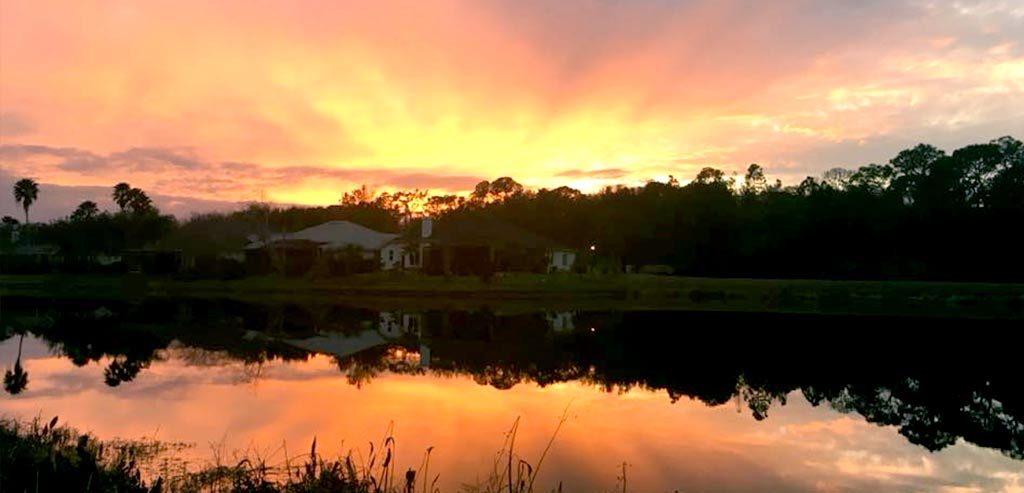 Welcome to the first edition of our West Meadows Monthly Online Newsletter. Each month we will deliver our Newsletter directly to your personal email address. What to receive our newsletter? Fill out the form HERE!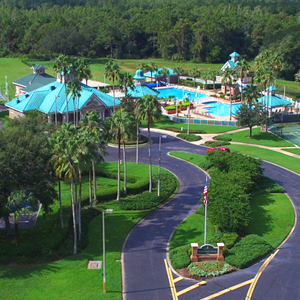 Clubhouse News
WE ARE FENCED and gates are Locked. So we are sure you have noticed that we have finished fencing our Community Club and the only access residents will have to the fields and playground areas will be through the main gate at the Office. To use the Dog Park you will need to walk past the tennis courts and behind the pools towards the back. Dogs will no longer be permitted access to the field areas – so if you bring your children to play on the playground you cannot bring your dog/s. It is more important than ever that residents bring their key cards to access the facility.
---
Resurfacing the Community Club Parking Lot
Paving our parking lot at the Community Club is expected to start early in November, dates to be determined. All paved areas – parking lot and entrance to the facility will be CLOSED for a minimum of 2-days. The Clubhouse facilities will be open – however – you will have to park along New Tampa Blvd in the grass area in front of the Tennis Courts and then walk in. We will post the dates as soon as they are confirmed. **Notices will be post on Nextdoor.com and on the Trending & Bulletin Boards at the club.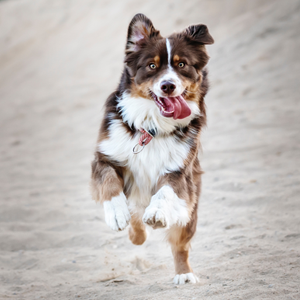 Dogs Running Loose
Many of you are posting on Nextdoor.com that dogs are running loose throughout the community. Unfortunately the HOA cannot take the lead on this issue – we all need to be vigilant in calling Animal Control – 813-744-5660. If possible take a photo and provide the address of the owner.
---
Upcoming Events – at the Clubhouse
---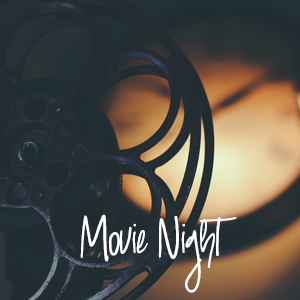 Movie Night
November 17 –6:30 pm
Jurassic World – "Fallen Kingdom"
---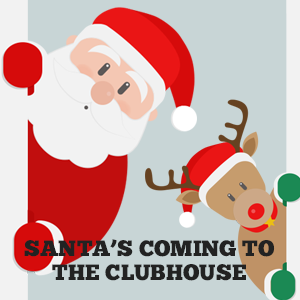 Santa's Coming to Town
December 15 – 11am
---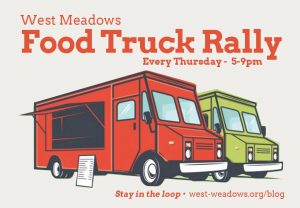 Food Truck Rally
November 15  |  5 to 9 PM
• Vancetta
• The Melt Machine
• Impasto
Check our own Food Truck Rally Webpage HERE!
---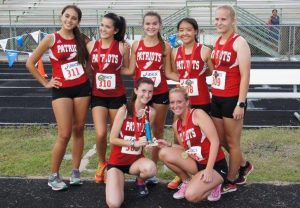 Lady Patriot Harriers Win First Meet of the Season
Freedom High School's Cross Country teams earned First and Second places at the Central Hillsborough area meet. The 3.1 mile course was run at King High School August 21. Freedom's girls won with a team score of 28. The Patriot boys placed with a team score of 58.  Read more HERE
---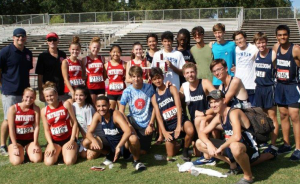 Patriot Runners Score at Don Bishop Invitation in Brandon
The Girls and Boys Cross Country teams of Freedom High School brought home First and Third Place trophies this past Saturday at the Don Bishop Invitational meet at Brandon High School. Read more HERE
---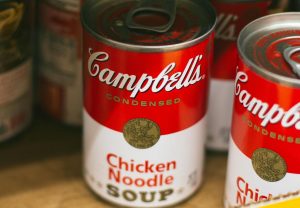 Food Collection for those in Need
Please help those in our area that are less fortunate. We are collecting non-perishable food items at the Clubhouse. Anything you can donate will be appreciated. A bin will be provided for your donations. Thank you for your continued support!
---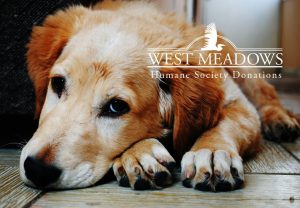 Humane Society Donations
Our Humane Society is still in desperate need of newspapers – in lieu of recycling your papers bring them to the Clubhouse. We have a container in front of the office for your donations. We are also collecting food, towels, treats. Please help!
---
Want to be a great neighbor? Here are 5 things to be make our neighborhood awesome!
Share important information
If you know a great housekeeper, handyman, dog walker or lawn-mowing service, etc it's a great thing to give a referral checklist.
Keep up your curb appeal
We have the HOA to keep us all in line, but don't be that guy in the neighborhood. Keep your space neat and clean.
Be a responsible pet owner
Clean up after your pooch and be mindful where you dump the waste. 
Welcome new neighbors!
It's always nice to meet a new friendly face. Introduce yourself and extend your friendship.
Be a respectful party host
Abide by the community rules and be mindful of your music, your guests' parking or any other disturbances that your party may be to your neighbors. 
---

Tennis Lessons
West Meadows is fortunate to have our own Certified USPTA Instructor, Chet Benson, who also happens to be our Club Manager. For more information give Chet a call at the Community Club or come by and have a chat.  
chet.benson@verizon.net
---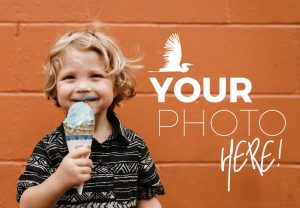 We need your photos!
Keep those cameras clicking. We need your photos for future Newsletters. Submit your photos to Maria Lepage HERE
November Newsletter picture by Julia Morgan.
---
Community Calendar
---
November 2018

November 6 – CDD Workshop – 5:30pm
November 11 – Veteran's Day – Club Open
November 13 – HOA Board Meeting – 6:30pm
November 15 – Food Truck Rally 5-9pm
@ the Clubhouse
November 17 – Movie Night – 6:30pm
@ the Clubhouse
November 19 – CDD Board Meetings – 5:30pm
November 20-24 – Students Fall Break
November 22 – Thanksgiving Day – Clubhouse Closed (Gyms Open)
December 2018

December 4 – CDD Workshop – 5:30pm
December 15 – Santa Arrives at West Meadows
**Specifics TBA
December 17 – CDD Board Meeting – 5:30pm
December 24 – Christmas Eve – Clubhouse Closed (Gyms Open)
December 25 -Jan 5 – Students Winter Break
December 25 – Christmas Day – Clubhouse Closed (Gyms Open)
December 31 – New Years Eve – Clubhouse Closed (Gyms Open)

January 2019
January 1 – Club Closed (Gyms Open)
January 2 – CDD Workshop – 5:30pm
January 14 – HOA Board Meeting – 6:30pm
January 21 – CDD Board Meeting – 5:30pmAll meetings and special events are held at the West Meadows Community Club unless otherwise noted.
---
CDD Board Members
Jeffery Smith, Chairman
Daryl Rucker, Vice Chairman
Evelyn Romano, Supervisor
Brad van Rooyen, Supervisor
Lura Williams, Supervisor
Mark Vega, District Manager
813-991-1116 ext 104
mark.vega@STServices.com
Chet Benson, Field Manager
chet.benson@verizon.net
West Meadows is identified as Area 7 in this CDD. Please direct any comments or request concerning the CDD to Mark Vega who will present them to the Board in accordance with  Florida Sunshine Laws.
Free Wifi at the Clubhouse
Name: Westweadows
Password: Westmeadows (case sensitive)
Deed Restrictions
Residents may not park in the street
No one may park across the sidewalk
No one may park on the lawn
Guests may not park in the street over night
Commercial vehicles may be parked only behind closed doors of a garage
Boats, recreational vehicles, and trailers of any kind may be kept only behind closed doors of a garage
Any inoperable or unregistered vehicle must be behind closed doors of a garage
Repair or restoration of vehicles is permitted only behind closed doors of a garage
---
Important Numbers
Hills Co Solid Waste: ………….. (813) 272-5680
Humane Society: ……………….. (813) 876-7138
Hurricane Information: ……… (813) 272-5900
Peoples Gas: ………………………. (877) 832-6747 
Red Cross (Hillsborough): …… (813) 251-0921 
Sheriff: ………………………………. (813) 247-8200
Suicide Crisis Hotline: ………… (813) 234-1234
Florida Hospital WC: ………….. (813) 929-5000
Tampa Fire & Rescue: ………… (813) 274-7011
Tampa Police: ……………………. (813) 231-6130
Tampa Water: ……………………. (813) 274-8811
TECO: ………………………………… (813) 223-0800
Hills Co Solid Waste: ………….. (813) 272-5680
Humane Society: ……………….. (813) 876-7138
Hurricane Information: ……… (813) 272-5900
Peoples Gas: ………………………. (877) 832-6747 
Red Cross (Hillsborough): …… (813) 251-0921 
Sheriff: ………………………………. (813) 247-8200
Suicide Crisis Hotline: ………… (813) 234-1234
Florida Hospital WC: ………….. (813) 929-5000
Tampa Fire & Rescue: ………… (813) 274-7011
Tampa Police: ……………………. (813) 231-6130
Tampa Water: ……………………. (813) 274-8811
TECO: ………………………………… (813) 223-0800